"Be My Bride of Frankenstein"
Our new single is out on all digital platforms, here are a few…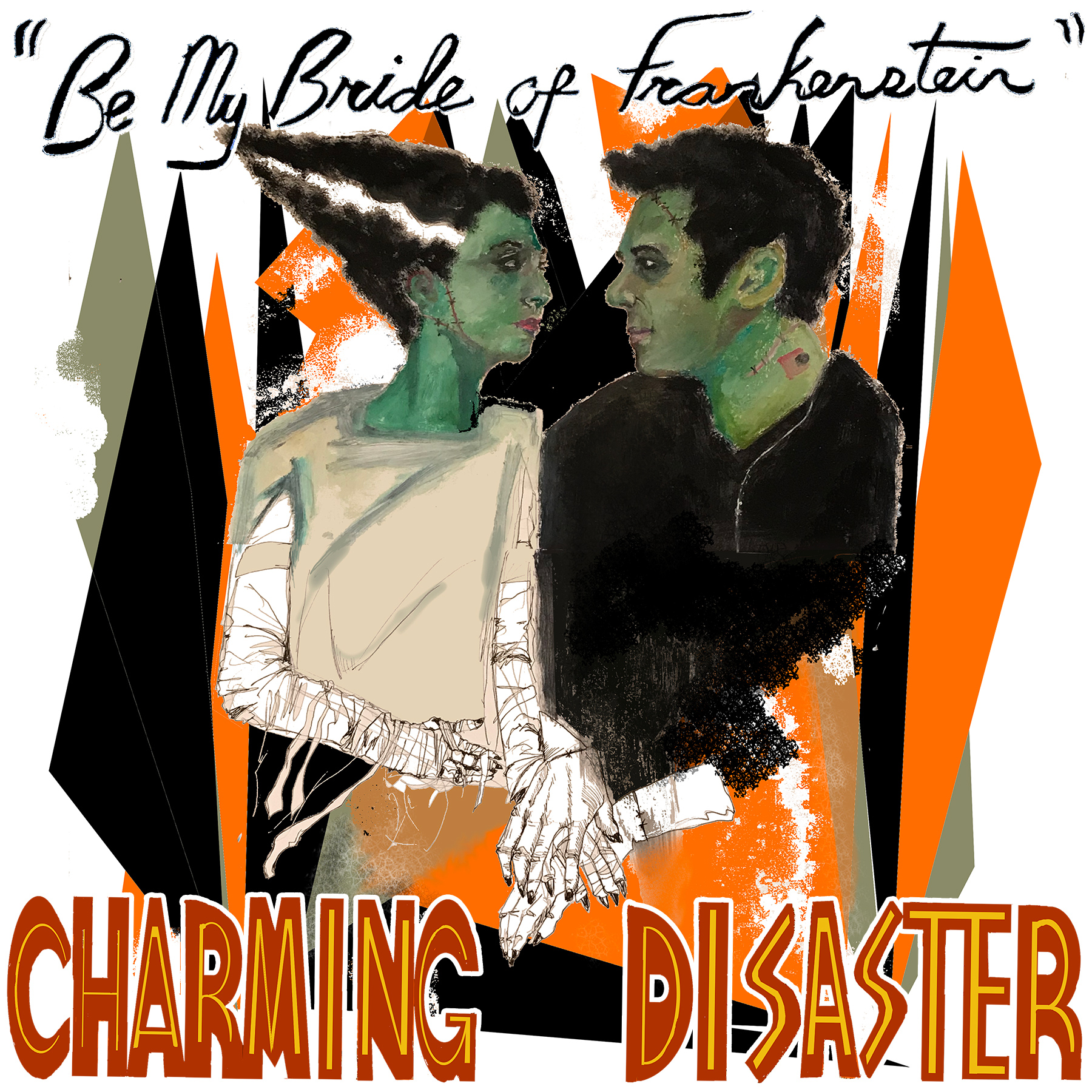 Charming Disaster's "Be My Bride of Frankenstein" is a monstrous love song inspired by retro novelty rock, channeling classic Halloween hits by way of Nick Cave & PJ Harvey -- or Boris Karloff & Elsa Lanchester.
In their latest single, Charming Disaster follow in the tradition of goth-rockers like the Cramps, Bauhaus, and Siouxsie & the Banshees, nodding to spooky hits like Monster Mash and Werewolves of London, with a little Munsters and Addams Family thrown in. It's the perfect number to include on any Halloween (or wedding) playlist.
"Be My Bride of Frankenstein" is out now and will be included on Charming Disaster's forthcoming third album, SPELLS + RITUALS.
Artwork by Logan Riley